If you find that an electronic notification is incorrect or inappropriate, you can cancel it, regardless of its status (pending acceptance, accepted or rejected).
Once cancelled, the electronic notification will appear in the management space of your institution (in a canceled state), but will not be visible from the e-NOTUM citizen portal.
Keep in mind, however, that the cancellation of notifications is provided for those cases where, for example, material or arithmetical errors are seen in the administrative act subject to notification, errors in the recipient persons themselves or the concurrence of causes of full legal nullity, circumstances linked to the administrative procedure.
In other words, the technical annulment of the notification is a functional issue that does not exempt the body that practices the notification from justifying the decision to annul it as appropriate (for example, in an act or resolution administrative).
How do I cancel a notification from the EACAT screens?
Access the list of notifications and find the one you want to cancel.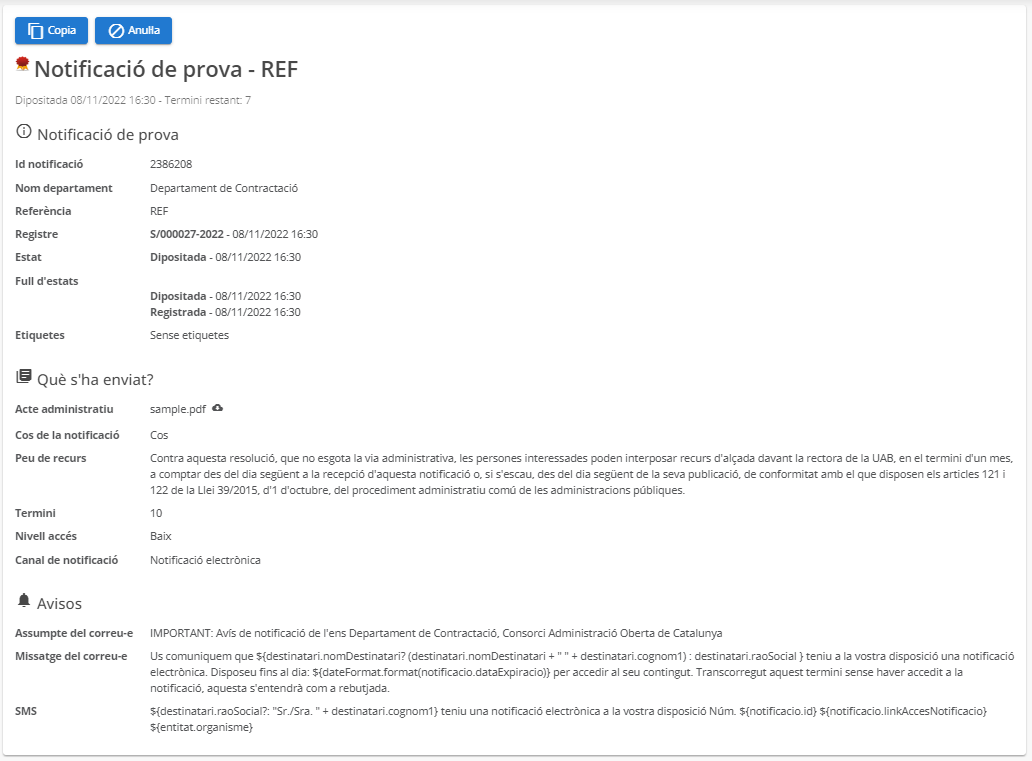 Click the "Cancel" button

Indicate the reason for cancellation (required)
The notification will be cancelled.